What are the benefits of hybrid cloud storage? How can you, as and end user, or MSP, take advantage of these benefits of hybrid cloud storage?
Enterprises are moving their data to the cloud at a rapid pace. According to a recent survey conducted by IDG, 70 percent of organizations already have at least one application in the cloud, and another 16 percent plan to do so within a year.
The driving force behind this shift is the compelling set of benefits that cloud storage offers to businesses. These include greater agility and flexibility, enhanced data security, reduced IT management complexity, and substantial savings in total cost of ownership.
But at the same time, many IT professionals still view placing their organization's critical data in the cloud as a risky proposition. In one survey, 62 percent of respondents cited concerns about data security as the biggest factor inhibiting them from more fully embracing the cloud.
Objections to Cloud Storage
In these times when it seems that a corporate data breach is in the news on a daily basis, the security of cloud storage is a universal concern. But it's not the only one. Many companies face regulatory mandates, such as HIPAA requirements, that impose strict data protection standards and implicitly restrict where sensitive information can be housed. And organizations running applications with high I/O performance demands are concerned that, because of unavoidable latency delays that occur when data is transmitted long distances over the internet, the public cloud is simply not a viable option for their storage needs.
Because of such issues, many companies have a legitimate need to keep portions of their data in-house and under their immediate, direct control. But that doesn't mean they have to forego all the advantages of the cloud storage model. Many enterprises today are implementing a hybrid solution in which their most sensitive or mission-critical information is kept securely within their own premises, while lower priority data is stored in the public cloud. According to a recent survey conducted by North Bridge Venture Partners, the hybrid model is used by 47 percent of companies, making it by far the most popular approach to enterprise data storage.
Benefits of Hybrid Cloud Storage For Managed IT Services Providers (MSPs)
The hybrid storage model offers MSPs the opportunity to make themselves invaluable to their clients by guiding them toward a solution that accommodates their data security and performance needs while still providing cost-effective cloud storage for the bulk of their data.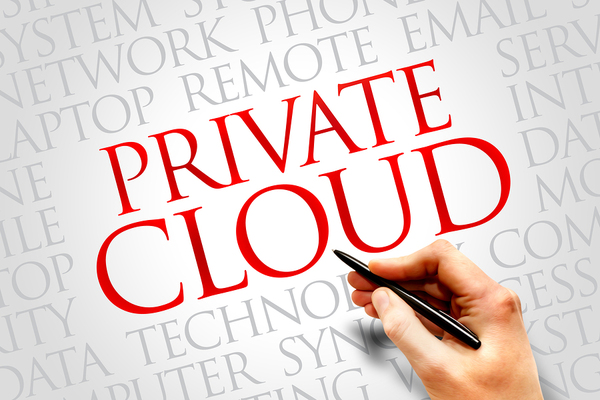 The on-premises storage infrastructure should be configured as a private cloud. This allows the use of a software-defined storage (SDS) paradigm that treats all the system's data store resources, whether local or in the cloud, as a single pool of storage. Customers are presented with the same interfaces and operational procedures for all their data, wherever it may be located.
Because the SDS platform has granular control of the entire storage infrastructure, it can implement characteristic cloud storage features such as quick and easy capacity provisioning, essentially infinite scalability, increased reliability, automatic failover from local storage to the cloud, and top-flight data backup and disaster recovery regimes. In a real sense, by helping customers implement a hybrid storage solution, MSPs can offer the best of both the on-premises and cloud storage worlds.
When Should You Recommend Hybrid Cloud Storage?
Obviously, you'll want to recommend a hybrid solution if your clients have high-level data security or I/O performance requirements. In such situations, MSPs can help clients define which data should stay in-house, and which can safely be committed to the public cloud.
But there are also several other use cases in which hybrid storage may well be your client's best option.
Legacy systems: Many companies have legacy applications running in their in-house environment that it would be difficult to move to the public cloud without a costly major overhaul.
New app development: Clients can be encouraged to use the public cloud to develop and test new applications before putting them into their in-house production environment.
Backups, DR, archiving, and "cloud bursting": If the reason for keeping data on-premises has to do with performance rather than security, the public cloud can be used for archiving, backup, disaster recovery, and as a reserve pool to accommodate unexpected surges in storage demand (cloud bursting).
MSPs Should Work With a Good STaaS (Storage-as-a-Service) Provider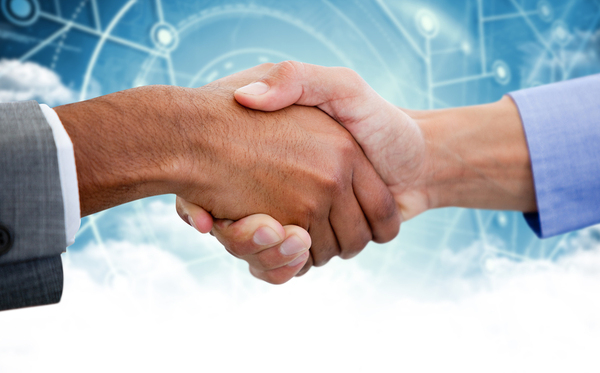 Implementing a coherent, unified hybrid infrastructure in which on-premises and cloud-based data and applications seamlessly interoperate is not an easy task. The best way for most MSPs to do so is by partnering with a first class STaaS vendor that has a high level of expertise and experience in configuring enterprise-class hybrid storage solutions.
Zadara Storage is a good example of that type of STaaS provider. The company's VPSA Storage Array technology is designed from the ground up both for the cloud and for in-house data centers. VPSAs are already resident in the facilities of major public cloud providers such as Amazon Web Services (AWS), Microsoft Azure, and Google Cloud Platform (GCP). They can also be installed in customers' premises to form the basis of a private or hybrid cloud storage solution.
MSPs that partner with Zadara can provide a cost-effective, technically superior hybrid storage solution with a 100 percent uptime SLA guarantee. There's no requirement for any capital outlays to purchase equipment. Even when Zadara VPSA units are installed on site, clients simply pay a monthly fee for just the amount of storage they actually use.
If you'd like to know more about how you can provide your customers with a top-flight hybrid storage solution at an affordable cost, please download our latest analyst paper: Zadara Storage Voted by IT Pros as On-Premise Enterprise Storage-as-a-Service Market Leader.