Zadara Named Leader in
File-Based Cloud Storage
An Enterprise SAN appliance in the cloud.
Zadara looks, performs and behaves like an enterprise SAN appliance, yet it can be provisioned on the fly, delivers web-scale volumes and is charged on-demand, by the hour.
NFS and CIFS. Hidden shares.
Active Directory integration.
Enterprise-class NAS means NFS and CIFS, and Zadara has it. Support for hidden shares gives you greater control over network access. And Active Directory integration means you can manage Zadara just like any other volume in your network.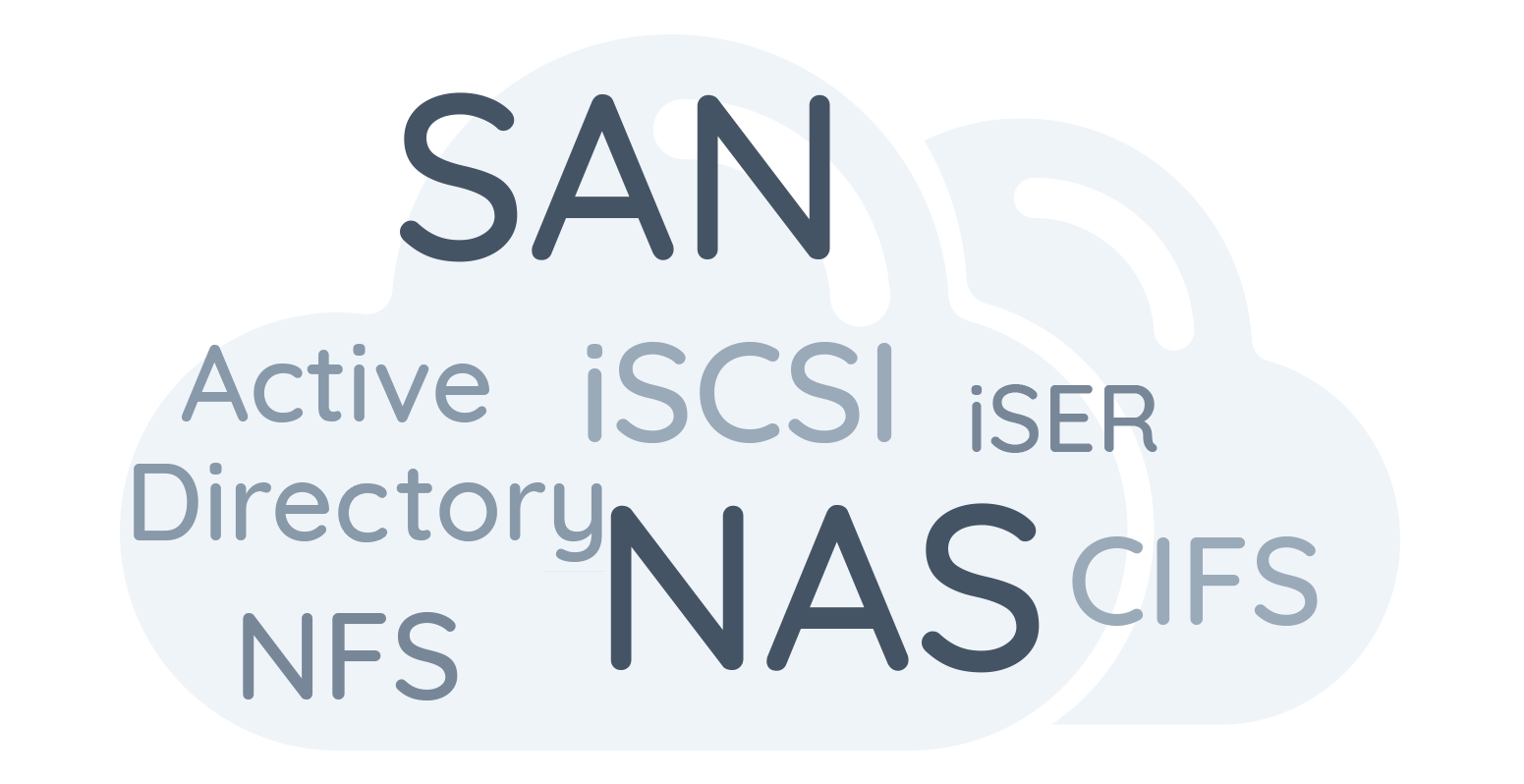 Enterprise-class NAS features.
Convenient, cloud-based package.
Zadara offers enterprise-class features, including snapshots, replication, multi-zone high availability, online volume migration, thin provisioning, and more. And you get all this power in a convenient cloud-based package.
Connect multiple cloud servers.
Up to 10x better performance.
Use Zadara with multiple cloud servers and share files at 10x better performance than using available cloud object storage or other software stacks.
Multi-tenant efficiency.
Insulation from 'noisy neighbors'.
Using Zadara you'll enjoy all the efficiencies of a multi-tenant environment, while also enjoying effective insulation from the 'noisy neighbor' problem. That's because with Zadara you get dedicated, not shared, resources.
Adjust, optimize, control.
Web management interface.
Adjust your storage structure as needed, using a GUI and REST API. Adjust processor performance, the quantity and types of dedicated drives (SSD, SAS, and/or SATA), and the level of data protection (RAID 1, 5, 6, 10) at any time. Graphical performance logging allows you to oversee and optimize application performance.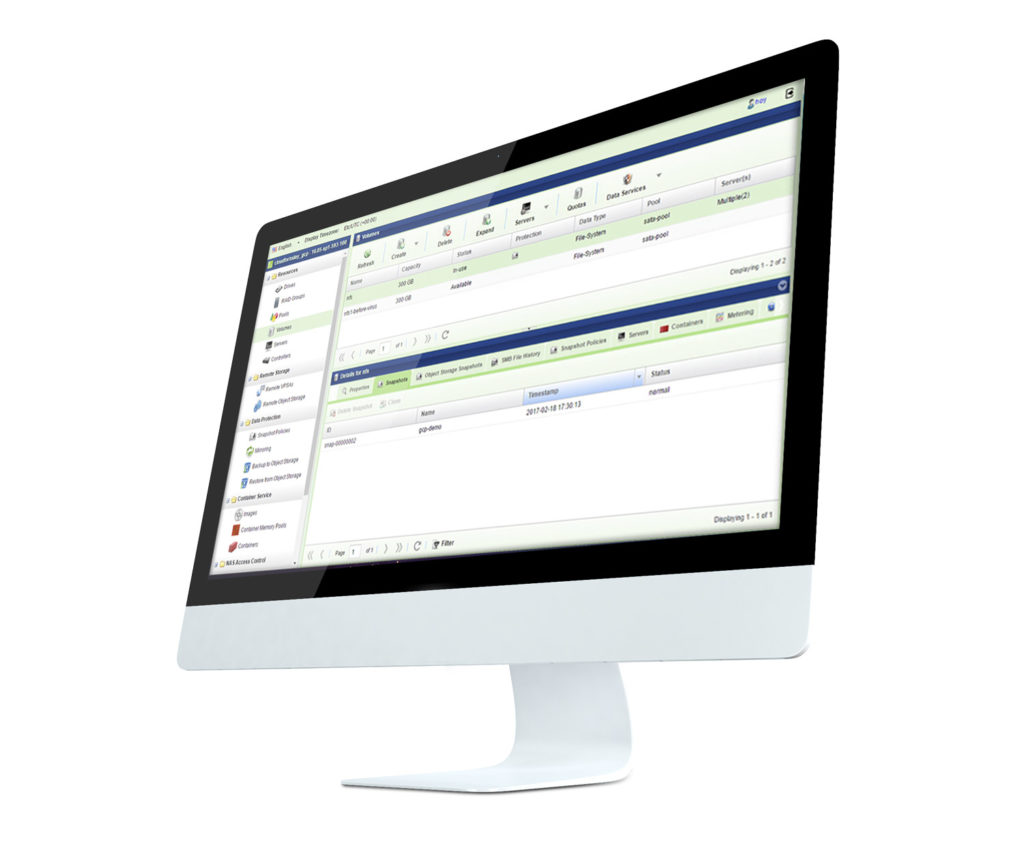 Dedicated resources.
Secure encryption.
Zadara is built with security in mind. Your data is stored on dedicated hardware, and protected with in-flight and at-rest encryption. Also, because you manage your keys, only you control access to your data.
Expert Management
24/7/365
Live, proactive management and support 24/7/365. Notifications, alerts based on operating thresholds. Periodic, non-disruptive hardware and software upgrades.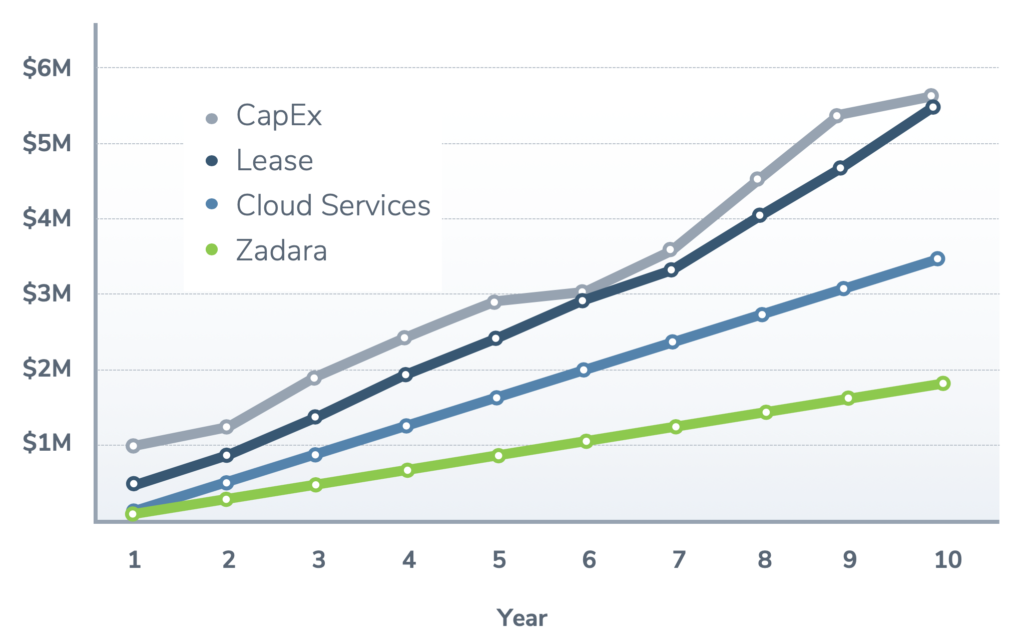 Get more for less.
Pay-as-you-go pricing.
Zadara delivers all the power of enterprise storage without the complexity. Free resources for strategic initiatives with fully-managed, pay-only-for-what-you-use model that reduces your costs and management burden. Get more for less. No big up-front costs. No commitments required. No more storage upgrade, replace, or migration. Use Zadara for an hour, a month, a year, or forever, and get the same low-cost, high-touch service.
Squeeze more from your Storage Budgets
2020 Business Impact Brief
53% of IT professionals rank Data Growth as their biggest headache according to new research from 451 Research. Additionally, 59% of respondents reported a flat or declining storage budget in 2020 while seeing increased demand for data growth. If this sounds familiar you may need a more efficient infrastructure with better data management and data protection. Find out more, get the report.
Learn more about our zero-risk enterprise cloud storage solutions.
Learn more about Zadara and our zero-risk enterprise storage solutions. Check out our brochures, webinars, white papers, and other resources.
Get Zadara storage-as-a-service on premises, at your colocation facility, and in the public cloud.