Multi-Zone High Availability
Ensure mission-critical applications stay up and running.
High availability for mission-critical applications.
Use Zadara to automatically replicate data across geographic areas — and across multiple clouds — to ensure your mission-critical applications continue to run under almost any circumstance.
Distribute your data
for increased security.
Multi-Zone High Availability (MZ-HA) is Zadara's geographically distributed replication option. With it, both on-premises and cloud customers have the option to geographically distribute their data for a true high-availability storage solution.
Keep mission-critical apps
up and running.
On-premises and off, automatically replicate data across a metropolitan area network to ensure your mission critical applications stay running in almost any circumstance.
Multi-cloud capability.
Set a separate failover cloud.
Zadara can connect to all the leading cloud providers, including AWS, Microsoft Azure, and Google Cloud Platform, and other leading providers concurrently — giving you the ability to failover to an entirely separate cloud.
Microsoft integration.
Replicate to any cloud.
With Zadara you get a Microsoft-compatible solution, including iSCSI block (SAN) and NFS/CIFS file (NAS) storage, application quiescing, and low-impact snapshots. And, of course, you can replicate to any cloud.
Adjust, optimize, control.
Web management interface.
Adjust your storage structure as needed, using a GUI and REST API. Adjust processor performance, the quantity and types of dedicated drives (SSD, SAS, and/or SATA), and the level of data protection (RAID 1 and 10) at any time. Graphical performance logging allows you to oversee and optimize application performance.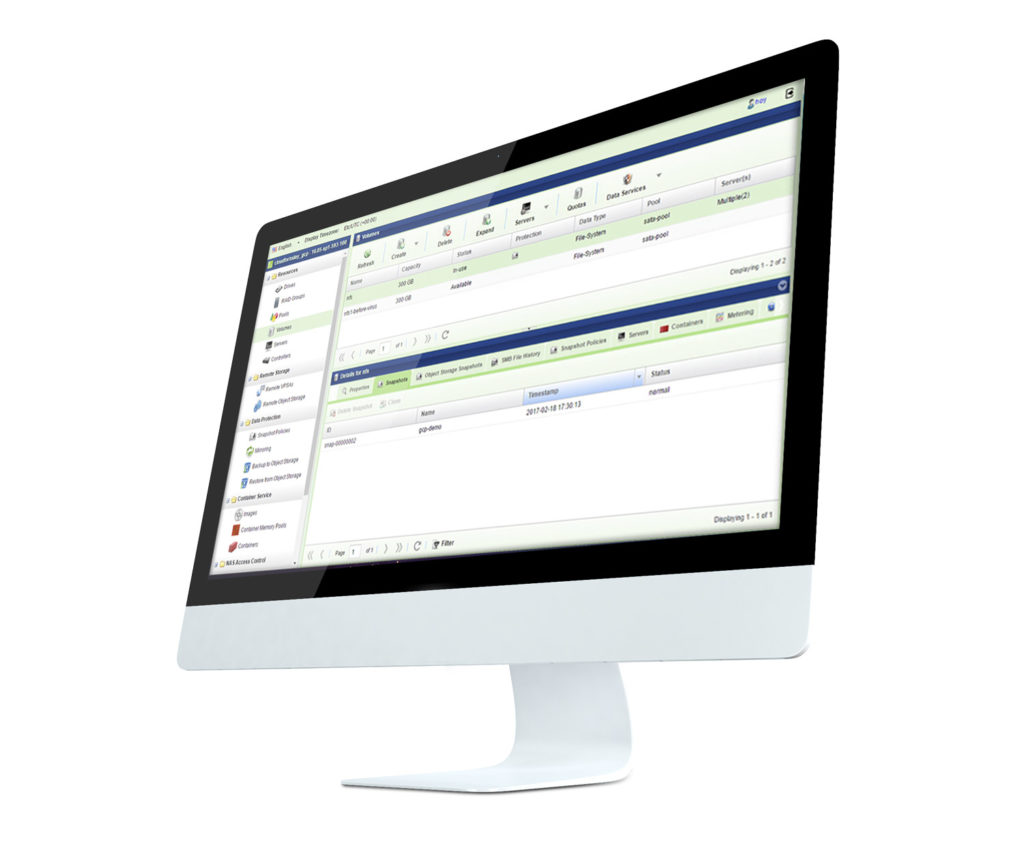 Dedicated resources.
Secure encryption.
Zadara is built with security in mind. Your data is stored on dedicated hardware, and protected with in-flight and at-rest encryption. Also, because you manage your keys, only you control access to your data.
Expert Management
24/7/365
Live, proactive management and support 24/7/365. Notifications, alerts based on operating thresholds. Periodic, non-disruptive hardware and software upgrades.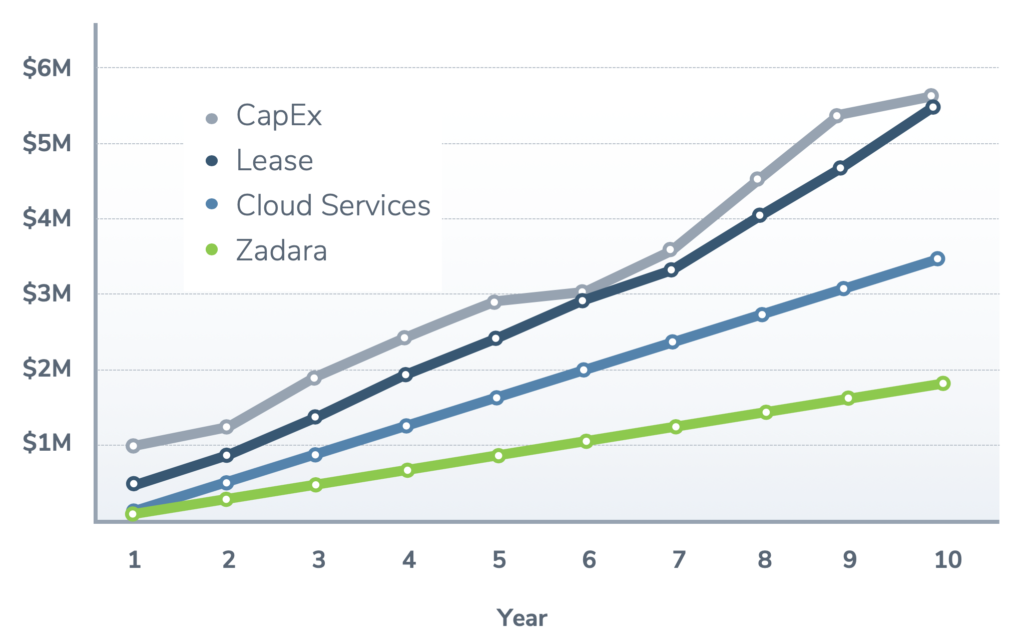 Get more for less.
Pay-as-you-go pricing.
Zadara delivers all the power of enterprise storage without the complexity. Free resources for strategic initiatives with fully-managed, pay-only-for-what-you-use model that reduces your costs and management burden. Get more for less. No big up-front costs. No commitments required. No more storage upgrade, replace, or migration. Use Zadara for an hour, a month, a year, or forever, and get the same low-cost, high-touch service.
Learn more about our Containers solutions.
Learn more about Zadara and our Containers solutions. Check out our brochures, webinars, white papers, and other resources.
Get Zadara storage-as-a-service on premises, at your colocation facility, and in the public cloud.