Powerful Enterprise Flash Arrays
Fast Performance for the Apps that Need It
Flexible Flash Arrays for the Performance You Need
The Zadara Flash Array combines the power of all-flash arrays (AFAs) with the convenience, efficiency and cost savings of the cloud. Our Flash Arrays provide both block (SAN) and file (NAS) storage so that your demanding business applications run anywhere with optimum reliability, data privacy, performance, and elasticity.
Maximum Performance.
Maximum Efficiency.
Our advanced all-flash arrays combine innovative software with state-of-the-art hardware to create truly private cloud storage with dedicated SSDs, CPUs, memory and I/O, optimized for flash capacity. And to maximize performance and efficiency, our flash arrays feature data reduction technologies such as compression and deduplication. This lowers your TCO, as our consumption-based pricing model means that you only pay for the storage they consume.
High Performance.
Highly Secure.
Our Flash Arrays are built with security in mind. With dedicated on-demand SSDs, data in-flight and at-rest encryption, privacy is assured. Also, because you manage your keys, only you control access to your data. Your dedicated VPSA resources are isolated from (and never shared with) other users, delivering privacy and predictable performance with the benefits of cloud computing.
Available On Premises, Private Data Centers,
and Public Clouds
Zadara is an on-demand enterprise data storage and management service available both on-premises and in major public clouds, including Amazon Web Services (AWS), Microsoft Azure, and Google Cloud Platform (GCP).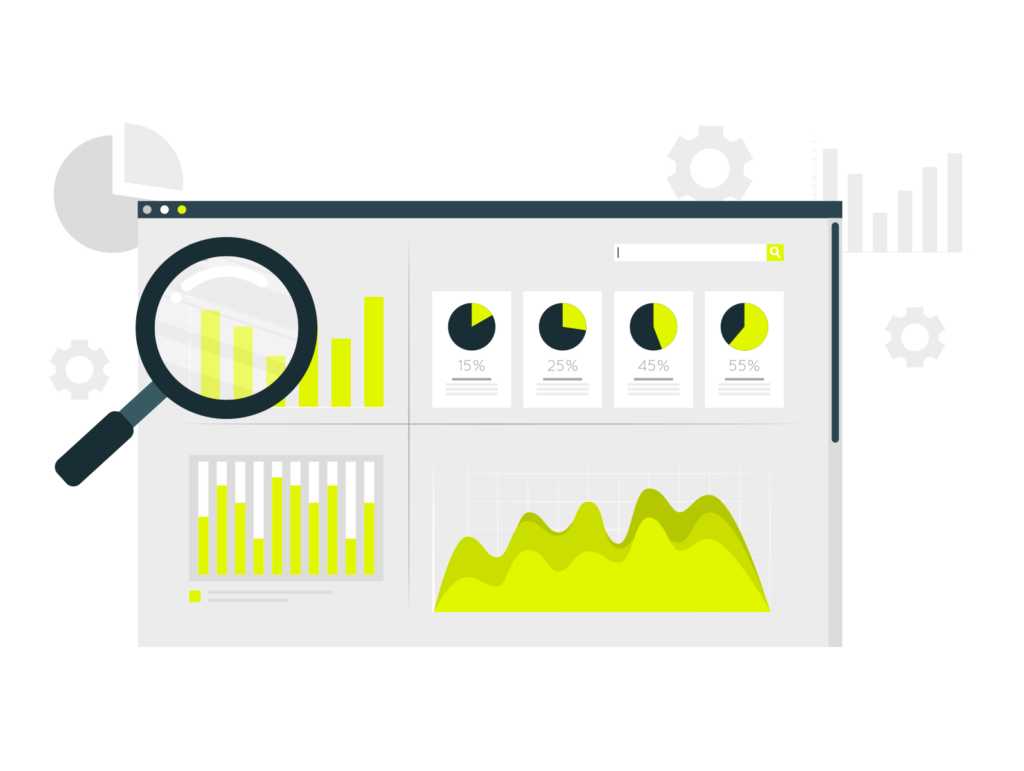 Optimize your Flash Storage Efficiency
with Automated Tiering
Zadara Automatic Storage Tiering allows a high-performance storage VPSA Flash Array with a hybrid flash & HDD or flash & object storage configuration to host frequently accessed critical data (on flash), while relocating the colder data to a capacity-optimized tier (HDD or object storage) for efficient use of flash storage.
Strengthen your Customer SLAs with zStorage Quality of Service
Automated Storage Tiering
Run Your Demanding Workloads on Zadara zStorage Flash Arrays with Auto Tiering
Adjust, optimize, control.
Web management interface.
Adjust your storage structure as needed, using a GUI and REST API. Adjust processor performance, the quantity and types of dedicated drives (SSD or SSDs and HDDs), and the level of data protection (RAID 1, 5, 6, 10) at any time. Graphical performance logging allows you to oversee and optimize application performance.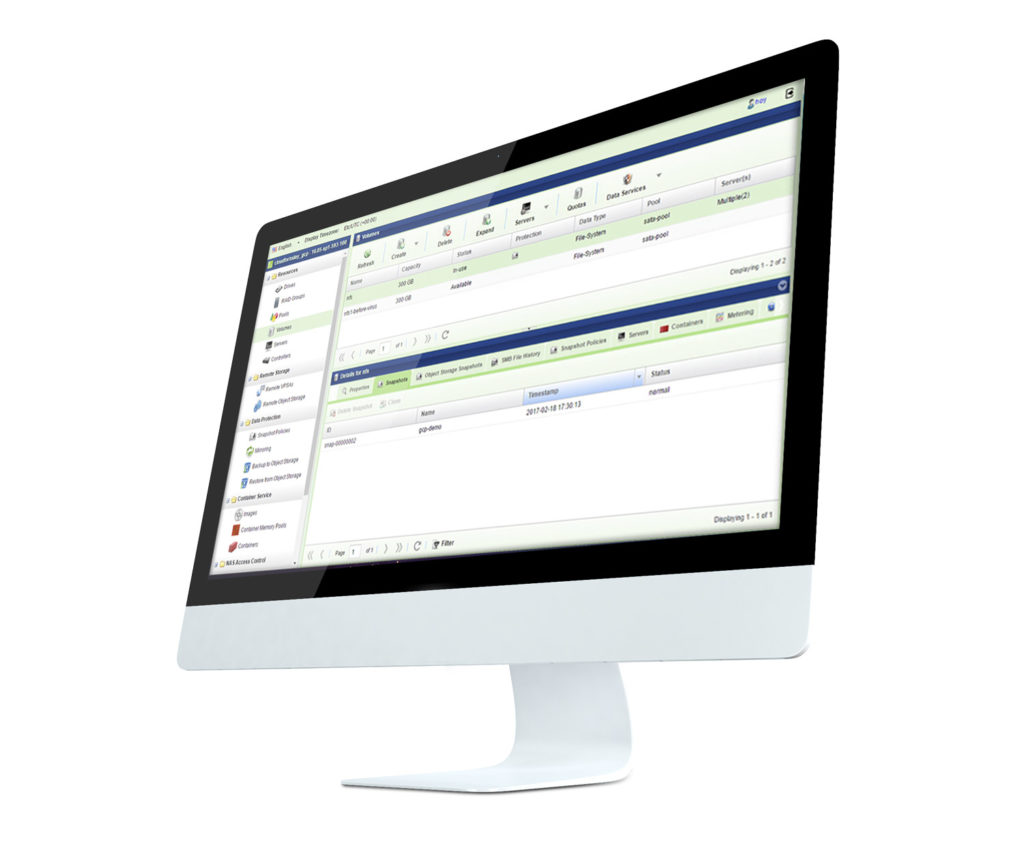 Dedicated resources.
Secure encryption.
Zadara is built with security in mind. Your data is stored on dedicated hardware, and protected with in-flight and at-rest encryption. Also, because you manage your keys, only you control access to your data.
Expert Management
24/7/365
Live, proactive management and support 24/7/365. Notifications, alerts based on operating thresholds. Periodic, non-disruptive hardware and software upgrades.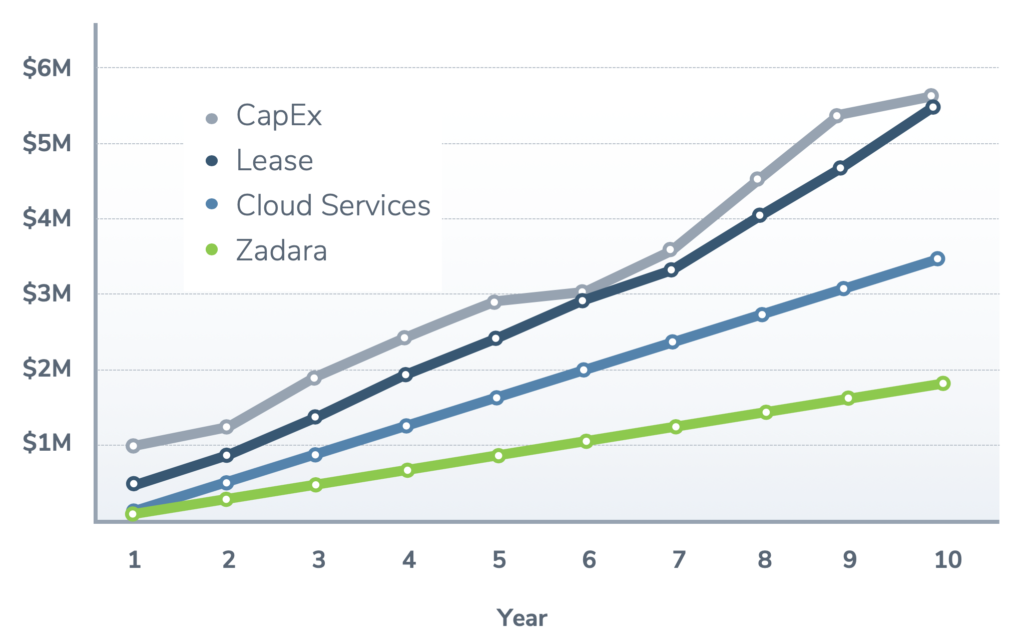 Get more for less.
Pay-as-you-go pricing.
Zadara delivers all the power of enterprise storage without the complexity. Free resources for strategic initiatives with fully-managed, pay-only-for-what-you-use model that reduces your costs and management burden. Get more for less. No big up-front costs. No commitments required. No more storage upgrade, replace, or migration. Use Zadara for an hour, a month, a year, or forever, and get the same low-cost, high-touch service.
Get Zadara storage-as-a-service on premises, at your colocation facility, and in the public cloud.