More and more corporations are moving to the cloud every day, and many are starting slowly with a hybrid cloud architecture.
The advantages of cloud computing and storage, such as infinite scalability, rapid deployment, universal accessibility, and greater flexibility and agility, are compelling. According to the SolarWinds IT Trends Report 2017, 95 percent of businesses have already migrated at least some of their critical applications to the cloud, and the trend continues to gain momentum.
Yet some businesses still refuse to use the public cloud to any great extent. Many of them are concerned about data security, fearing that information stored in a widely accessible, multi-tenant environment is inherently more vulnerable than if kept at home in their own data centers. However, modern cloud implementations offer encryption of data in-flight and at-rest. Industry-leading cloud storage solutions also offer "resource isolation" where instances are allocated their own drives, cores and network connections ensuring one user's data cannot commingle with another's data in any way. Additionally, to fully address these concerns the cloud deployment can be on-premises, within the user's own data center.
Performance is also a pressing concern for many companies. Because information stored in the public cloud can be physically housed hundreds or thousands of miles away from the servers that use it, the cloud exhibits latency effects that limit the speed with which applications can access the data on which they depend. However, well-architected cloud solutions place data next to the compute so that performance is equal to onsite workloads.  Alternatively, workloads with demanding real-time performance requirements can also be placed in an on-premises cloud, within the user's own data center.
The Public Cloud Is Probably In Your Company's Future
Despite these security and performance concerns, and others such as regulatory compliance issues, the momentum is toward more and more workloads eventually ending up in the public cloud. The advantages of the cloud model are simply too great to ignore. Businesses that continue to avoid the public cloud will eventually find themselves at a competitive disadvantage relative to other companies that are more aggressive in taking advantage of the benefits cloud computing provides.
Robert Pinkham, managing director of infrastructure and cloud at Accenture, puts it this way:
"If you think about the agility, the flexibility, and the ability to spin up a new environment in the public cloud, to move workloads, to turn it on or off. Those attributes are starting to be a requirement for the entire compute, the entire data center environment, the entire organization."
And the Gartner research firm pulls no punches in its assessment:
"By 2020, a corporate 'No Cloud' policy will be as rare as a 'No Internet' policy is today."
So, now's the time for businesses that have hung back from the public cloud to begin assessing how they can make it work for them. For most, moving from an on-premises IT infrastructure to heavy involvement in cloud computing would be too big a step if taken all at once. Implementing a hybrid storage solution can help bridge that gap, and make a company's transition to the cloud less challenging.
How a Hybrid Cloud Architecture Eases the Transition to the Public Cloud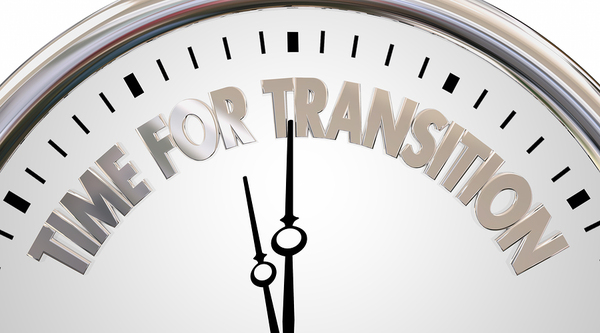 Hybrid cloud storage allows an organization to commit selected portions of its data to the public cloud while keeping the rest well protected behind its own firewall.
Companies that want to begin moving to the public cloud usually start by migrating only their least sensitive information. Often this will include backup, archival, and infrequently used data. The cloud can also be used as a spill-over target (a process called "cloud bursting") when temporary surges in the demand for storage exceed the capacity of the on-premises system.
Any data that is critical to the operations of the business, that contains personal information, or that is used by performance-intensive applications, is retained in house. But over time, as the organization gains experience and develops confidence in its ability to use the public cloud safely and productively, more and more information can be shifted from on-premises storage to the cloud. Although some companies continue to use a hybrid cloud architecture indefinitely, others eventually find that they can entrust almost all of even their most sensitive information to the public cloud.
Making a Hybrid Cloud Architecture Work For You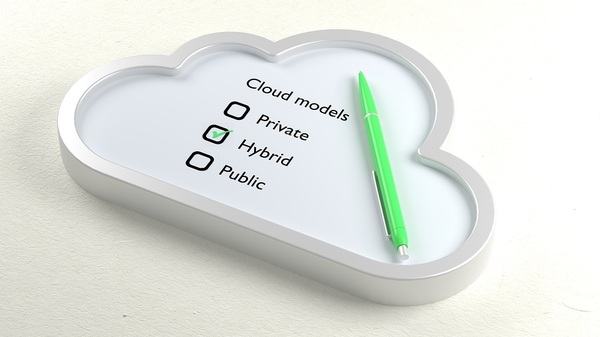 The key to a successful hybrid storage implementation is ensuring that applications are able to access needed data in the same manner, through the same software interface, no matter where that information is physically stored. In other words, users should not be required to make adjustments based on whether the files they work with are located on site or in the public cloud.
Achieving that kind of data transparency requires some care in the selection of both on-premises and cloud-based storage solutions. The ideal would be for the same products to be used both on site and in the cloud. Zadara Storage, for example, installs (and remotely supports) its VPSA Storage Array technology both in customers' data centers, and also in the facilities of major cloud providers such as Amazon Web Services (AWS), Microsoft Azure, and Google Cloud Platform (GCP).
VPSAs provide transparent access to both local and cloud data through a network file system that is directly accessible and shareable between Windows or Linux clients. And, with features like remote replication, remote mirroring, and powerful snapshot/clone capabilities, the technology also allows applications to failover from on-premises servers to VMs mounted in the cloud.
Zadara offers VPSAs as a storage-as-a-service (STaaS) solution. Whether VPSA hardware is installed on premises or is accessed through the cloud, customers only pay a monthly fee for just the amount of storage they actually use.
Zadara's VPSA technology provides an ideal building block for companies desiring to begin the process of moving data and applications to the public cloud. If you'd like to know more about how hybrid storage can be your company's bridge to the cloud, please download the 'STaaS vs Traditional Storage' infographic.