Today, more and more companies are moving parts or all of their IT infrastructure to the cloud. Many of those businesses, however, are discovering that restricting themselves to just one cloud platform isn't the best solution for them. What are the benefits of managing a multi-cloud environment?
A survey by Forrester Research reveals that 52 percent of large enterprises are already using more than one cloud provider. In fact, almost a third of those organizations are working with four or more cloud vendors. IDC predicts that by 2018 more than 85 percent of enterprises will have implemented a multi-cloud strategy.
The reason so many of the most tech-savvy enterprises are pursuing a multi-cloud approach is that it offers some compelling advantages over a single cloud strategy.
Benefits of Managing a Multi-Cloud Environment
There are three main objectives most companies have in pursuing a multi-cloud strategy:
Avoid vendor lock-in. The fact is, it's almost always prudent to avoid putting all your eggs in a single vendor's basket. Having the ability to switch from one cloud provider to another enhances a company's ability to negotiate for the services, prices, and terms that best meet its needs. It also provides customers with the greatest flexibility to take advantage of new service offerings and technologies as they become available. To Bryson Koehler, CTO for IBM Watson and IBM Cloud, the multi-cloud approach provides companies with the "ultimate agility."
Match workloads with the most suitable platform. Although all the major clouds present themselves as suitable for general workloads, each platform has niches for which it is particularly appropriate. For example, AWS is especially suited to Open Source workloads, while Microsoft Azure is a natural for Windows-centric applications.
Avoid downtime even if a cloud suffers an outage. The major cloud providers are quite reliable. However, even the best will sometimes go down, as was illustrated by the major AWS outage that occurred in February of 2017. A sophisticated multi-cloud solution, with automatic failover from one cloud to another, can allow companies to avoid downtime even if a cloud provider goes offline for an extended period.
Challenges of a Managing a Multi-Cloud Environment
There are great benefits with a multi-cloud strategy, but they come with some potential challenges. Most of these arise from the reality that the major clouds differ from one another in significant ways. For example, while Amazon's AWS has its roots in Linux, the fact that Microsoft Azure was originally called Windows Azure provides a hint as to its favored operating environment. Because each cloud has its own set of APIs, service definitions, user portals, and management interfaces, enabling application portability and unified management between them can be difficult.
Moreover, while the major clouds all have capable management tool suites, these are for the most part unique to each platform. From a purely business perspective, providers have little incentive to make it easy for customers to move from their cloud platform to another.
Requirements for Managing a Multi-Cloud Environment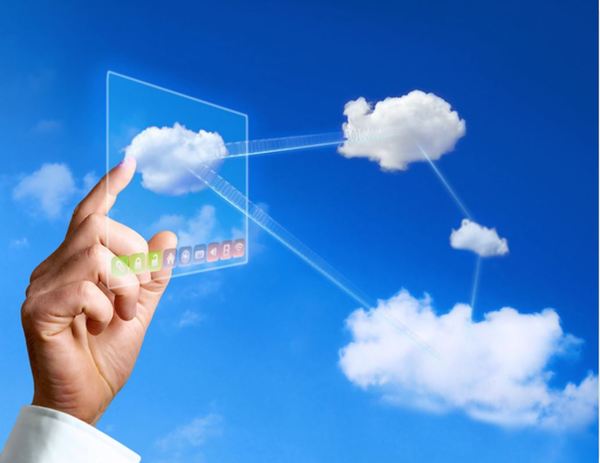 One requirement for successfully operating in a multi-cloud environment is having effective tools that allow users to manage and automate workloads hosted on different clouds. Such tool sets, of which RightScale Multi-Cloud Platform is perhaps the most well known, provide the ability to monitor and manage the resources of various cloud services through a common interface.
A second necessity is a means of efficiently replicating data between clouds. According to George Crump, President of Storage Switzerland, the best way of accomplishing this is by leveraging on-premises appliances that can seamlessly connect to multiple clouds on the back end. A good example of this approach is the VPSA Storage Array from Zadara Storage. VPSAs are already resident in the facilities of major cloud providers such as Amazon Web Services (AWS), Microsoft Azure, and Google Cloud Platform (GCP), among others. Zadara also installs VPSAs in customers' on-site data centers.
Equipped with features such as remote replication, remote mirroring, and snapshot abilities, Zadara's VPSAs can concurrently connect with and share data between multiple cloud platforms. And they provide a consistent, cloud-independent dashboard through which administrators can manage their entire storage infrastructure.
Zadara offers VPSAs as a storage-as-a-service (STaaS) solution, meaning that whether the hardware is accessed through the cloud or is installed on site, customers simply pay a monthly fee for just the amount of storage they actually use.
Could Multi-Cloud Work For Your Company?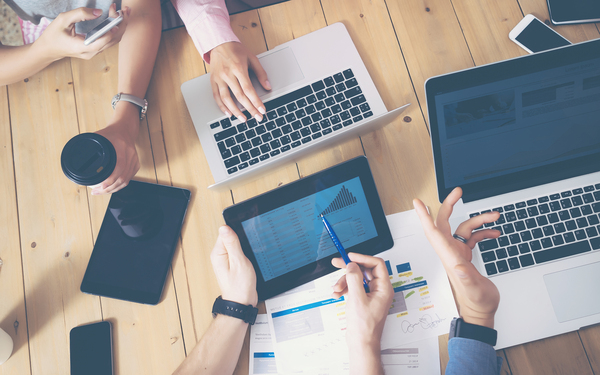 In today's environment, most businesses are dependent on the cloud to some degree. For companies that use cloud services for critical business functions, and that could suffer substantial losses if their cloud platform was unavailable for a significant period of time, taking a good look at how a multi-cloud solution could work for them should be a priority.
If you'd like to know more about how Zadara's VPSA technology could help your company implement and manage a multi-cloud IT infrastructure, please download the 'Zadara Storage Cloud' whitepaper.