Are you looking for a fully-managed, pay-as-you-go cloud service provider? 
With Zadara, you can instantly deploy storage, network, and compute services across any of our 400+ global points of presence. Zadara is the only provider that delivers fully-managed, fully elastic, 100% OpEx edge cloud services for enterprises and services providers of all sizes.
Below, GigaOm highlights the key differences between us and the competition and confirms that Zadara leads in cost savings, range of services, ease of use, and more!
But it's not the whole story. Complete this form to arrange a call with a member of our team, and discuss the advantages you can gain by choosing Zadara.
Contact us to arrange a call and discuss the advantages of choosing Zadara over our competitors.
Fully Managed Cloud Services
Whether onsite or offsite, unburden yourself from IT operations and avoid spending capital on infrastructure procurements.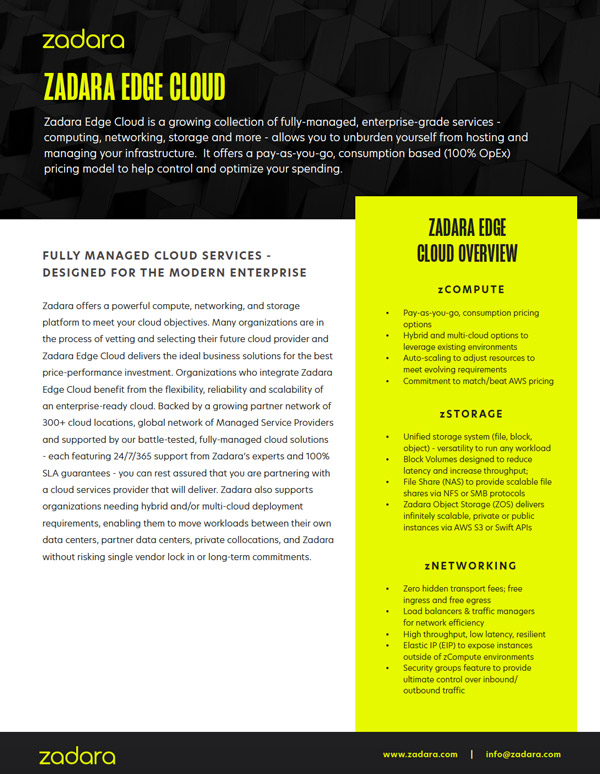 Find Out How Zadara Compares
How does Zadara Storage compare with the leading Enterprise Data Storage & Cloud Storage Companies? Find out!
AWS, AZURE, GCP
and Oracle Cloud
Dell EMC, HPE, NetApp
and Pure Storage
How can Zadara transform your IT operations? Watch the video.
Zadara Edge Cloud Services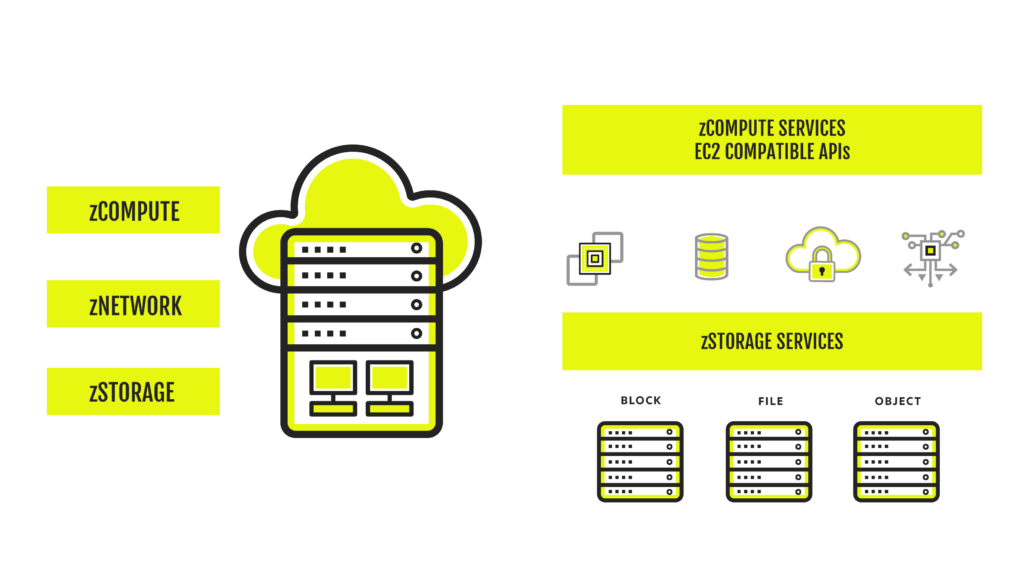 Leading companies worldwide trust Zadara. Read their stories.
Find out why leading companies around the world, and in a variety of industries, trust Zadara for their enterprise data storage and management.